Planning a trip to Miami? Known for its vibrant culture, stunning beaches, and year-round warm weather, Miami is a city that offers endless opportunities for fun and relaxation. As you prepare for your visit, it's important to consider what to wear to ensure you're comfortable, stylish, and ready to embrace the Miami vibe.
Miami, the vibrant city known for its ☀️sunny weather and beautiful beaches🌊, offers a unique fashion scene that reflects its lively atmosphere. Whether you're visiting Miami for a vacation or you're lucky enough to call it home, it's essential to dress appropriately for the warm climate. In this article, we will explore some fashionable and practical clothing choices to help you navigate Miami's fashion landscape. So, let's dive in and discover the perfect wardrobe for your Miami adventure!
1. Weather in Miami☀️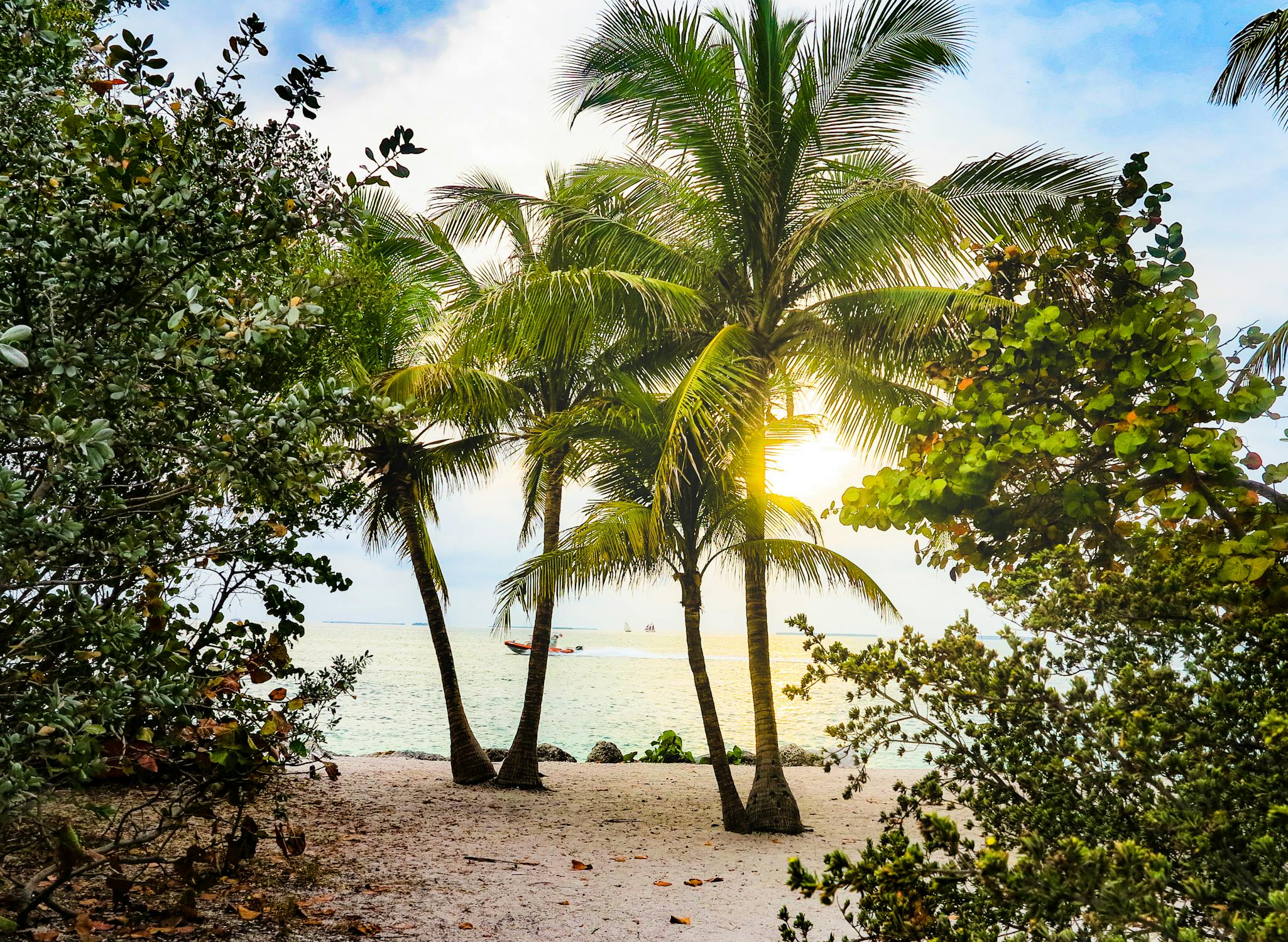 Before we delve into the specifics of what to wear in Miami, let's take a moment to understand the weather in this vibrant city. Miami experiences a tropical monsoon climate with warm and humid summers and mild winters. The average temperature ranges from the mid-70s Fahrenheit (mid-20s Celsius) during winter to the high 80s Fahrenheit (around 30 degrees Celsius) during summer. Additionally, Miami is prone to sudden rain showers, so it's always a good idea to be prepared with appropriate clothing.
2. Dressing for Warm Weather👗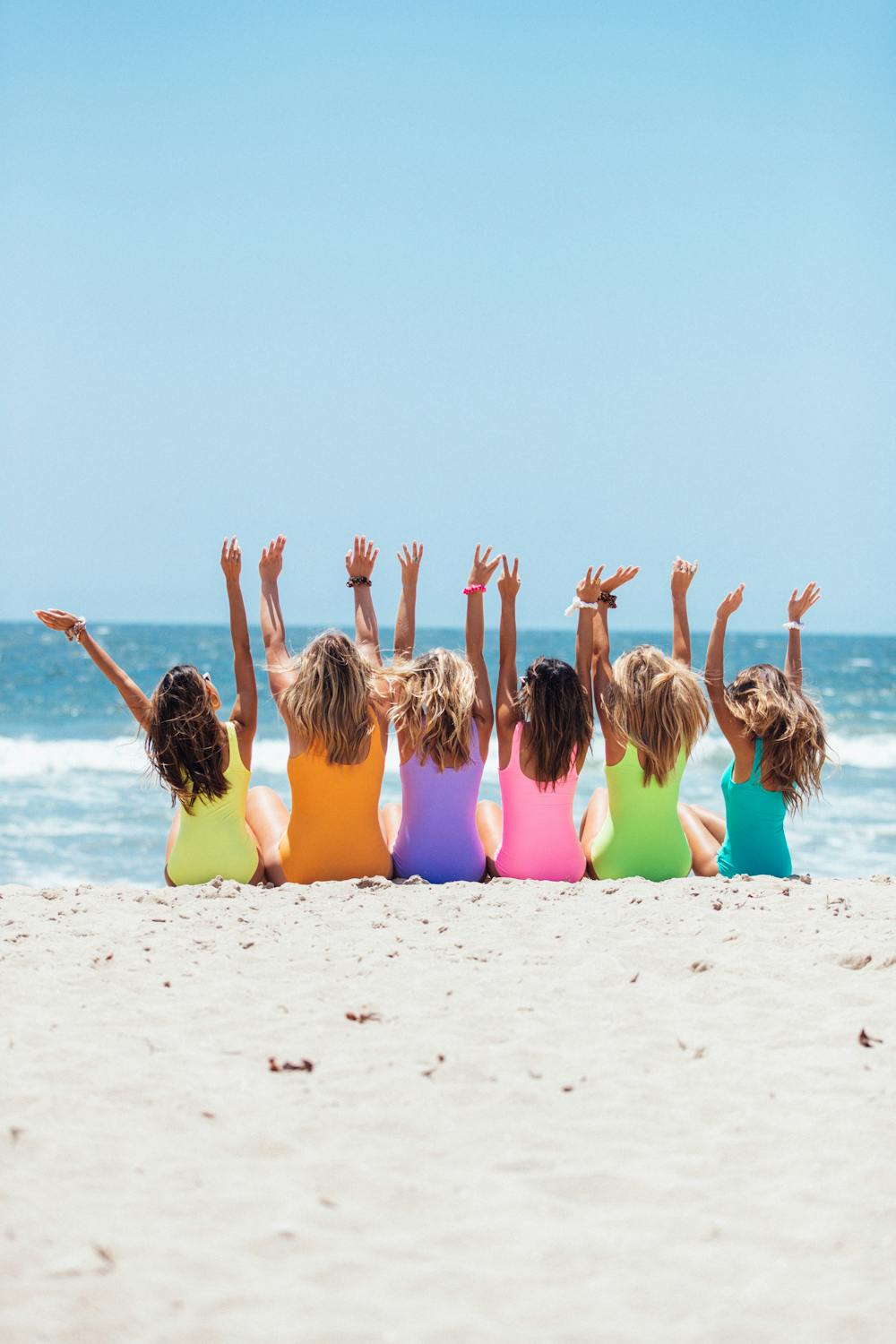 When it comes to dressing for warm weather in Miami, there are a few key considerations to keep in mind. Opting for light and breathable fabrics, loose-fitting clothing, and sun protection will help you stay comfortable and stylish throughout your time in the city.
2.1. Light and Breathable Fabrics
Choose clothing made from lightweight and breathable fabrics such as cotton, linen, or chambray. These materials allow air to flow and help wick away moisture, keeping you cool in the Miami heat. Avoid heavy fabrics like wool or synthetic materials that may trap heat and make you feel uncomfortable.
2.2. Loose-Fitting Clothing
Opt for loose-fitting clothing to allow air circulation and minimize heat retention. Flowy dresses, relaxed-fit tops, and wide-leg pants are excellent choices for staying comfortable in the warm climate of Miami.
2.3. Sun Protection
Given Miami's abundant sunshine, protecting your skin from harmful UV rays is crucial. Wear clothing with built-in SPF or choose garments that cover your shoulders, arms, and legs. Additionally, don't forget to apply sunscreen, wear a wide-brimmed hat, and bring along a pair of sunglasses to shield your eyes from the sun's glare.
3. Beachwear👙
No visit to Miami is complete without spending time at its breathtaking beaches. When it comes to beachwear, you'll want to strike the perfect balance between comfort and style.
With its pristine shores and crystal-clear waters, you'll want to make sure you have the right attire for a day of sun and relaxation. Opt for a stylish swimsuit that suits your body type and personal style. Bikinis, one-piece swimsuits, and high-waisted bottoms are all popular choices. Bright colors, bold prints, and tropical patterns perfectly capture the Miami spirit.
Don't forget to bring a cover-up for when you want a break from the sun or are exploring the nearby beachside restaurants and cafes. A lightweight, flowy dress or a stylish sarong can effortlessly transition your beach look from sand to street.
Opt for swimsuits that make you feel confident and comfortable. Whether you prefer a one-piece, bikini, or a trendy high-waisted bottom, choose a style that suits your body shape and personal taste. Consider vibrant colors or trendy patterns to embrace Miami's lively beach atmosphere. Click here to get the latest trends!
3.2. Cover-Ups
A stylish cover-up is a must-have when transitioning from the beach to a beachside café or exploring the nearby shops. Choose a cover-up made from lightweight fabric like chiffon or cotton, and opt for designs that allow for easy removal when you're ready to soak up the sun. Click here to buy!
3.3. Sun Hats and Sunglasses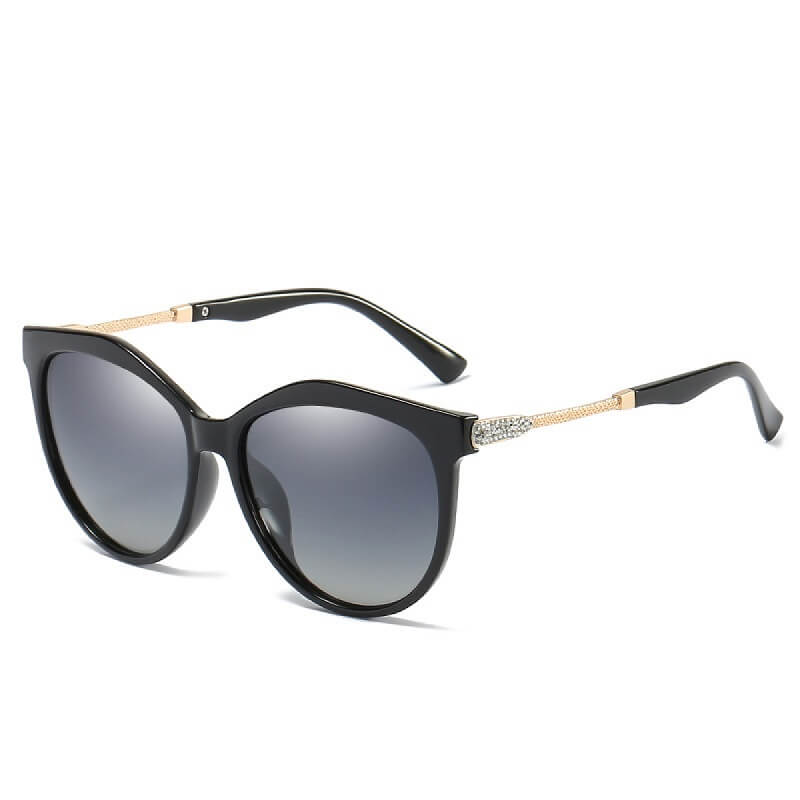 round cat eye sunglasses
Protect yourself from the sun's rays by wearing a wide-brimmed sun hat and a pair of sunglasses. These accessories not only provide sun protection but also add a touch of glamour to your beach ensemble. Choose a hat with a UPF rating for maximum sun shielding.
4. Casual Daytime Outfits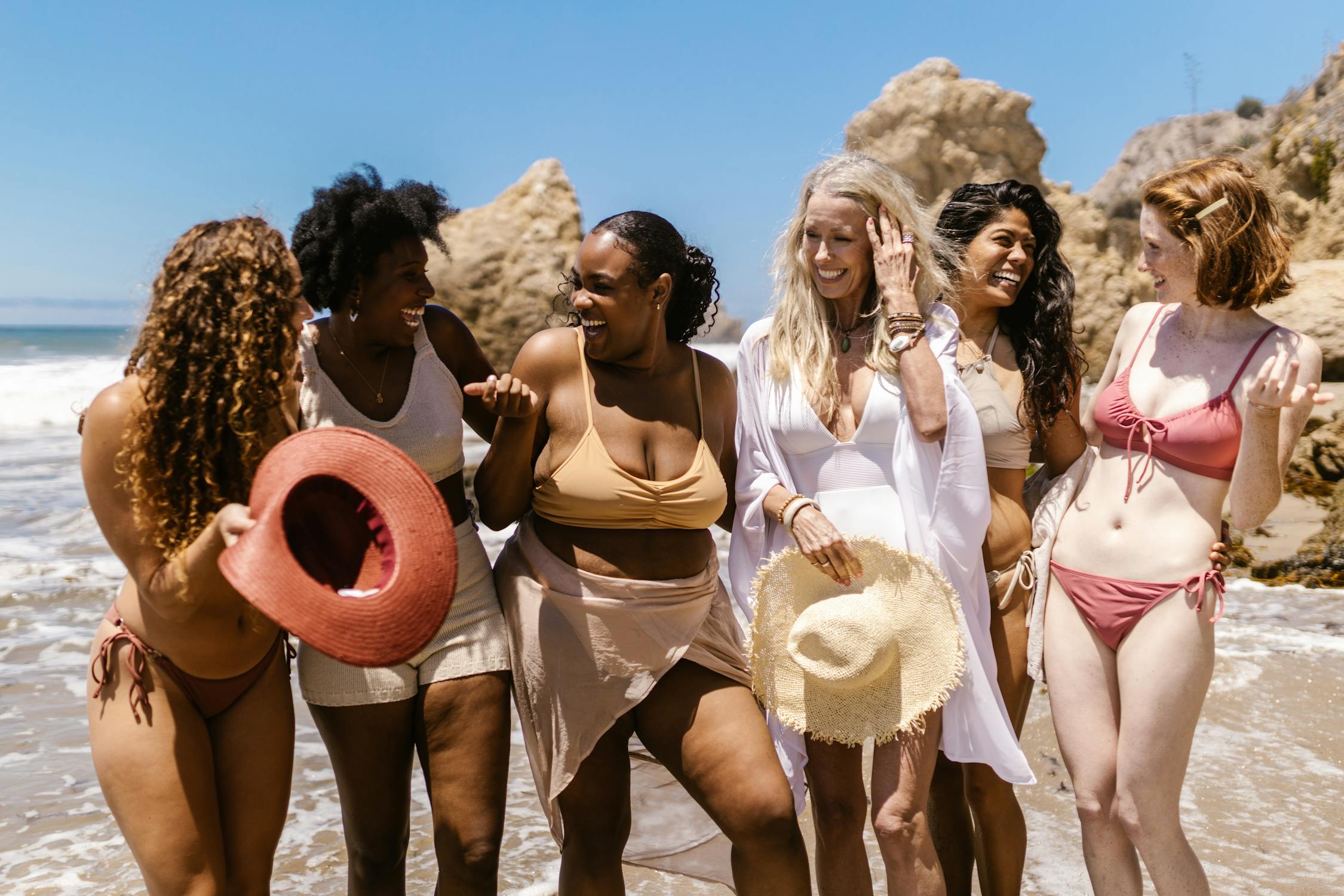 Miami's vibrant atmosphere calls for casual chic outfits that are both comfortable and fashionable. For daytime explorations, consider packing light and breathable fabrics such as linen or cotton. A pair of denim shorts paired with a loose-fitting tank top or a flowy blouse is a classic combination that works well in Miami's warm climate.
When it comes to footwear, opt for comfortable yet stylish options. Sandals, espadrilles, or fashionable sneakers are perfect for long walks along the beach or exploring the city's iconic Art Deco district in South Beach.
When exploring Miami during the daytime, casual and chic outfits are the way to go. Here are some ideas to keep you stylishly comfortable:
4.1. Sundresses and Maxi Dresses
Sundresses and maxi dresses are perfect for daytime activities in Miami. Opt for light and airy fabrics, such as cotton or chiffon, in vibrant colors or floral prints. Pair your dress with comfortable sandals or espadrilles for a relaxed and fashionable look.
4.2. Shorts and Tank Tops
For a more casual and laid-back vibe, shorts and tank tops are a go-to choice. Choose shorts in breathable fabrics like linen or cotton, and pair them with comfortable tank tops or lightweight blouses. Complete the look with a pair of stylish sneakers or sandals.
4.3. Lightweight Tops and Bottoms
Opt for lightweight tops and bottoms, such as loose-fitting t-shirts, crop tops, or flowy skirts. These versatile pieces can be mixed and matched to create various outfits suitable for Miami's warm weather.
5. Evening and Nighttime Attire
Miami's nightlife is legendary, and if you're planning to experience it, you'll want to dress the part. Miami is known for its glamorous and trendy scene, so embrace bold and statement pieces for your evening outfits. Ladies, consider a figure-flattering dress that accentuates your curves or a chic jumpsuit that exudes confidence. Click here to get the Most Flattering Swimsuits for Hourglass Figures!
For men, a well-fitted button-down shirt paired with tailored trousers and stylish loafers will ensure you look sharp and sophisticated. Don't be afraid to incorporate vibrant colors or bold accessories to make a lasting impression.
Miami's nightlife scene is famous worldwide, and dressing appropriately for evenings and nights out is a must. Here are some outfit ideas to help you look chic and stylish after the sun sets:
5.1. Summer Dresses
off the shoulder ruffle dress
Opt for summer dresses in bold colors or trendy patterns to make a statement during your evenings in Miami. Choose lightweight fabrics like silk or chiffon and opt for designs that flatter your body shape. Pair your dress with strappy sandals or heels to complete your sophisticated look.
5.2. Linen Pants and Blouses
Linen pants and blouses are a stylish and comfortable choice for nighttime outings in Miami. Select pants with a relaxed fit and pair them with a flowy blouse or a dressy top. This combination strikes the perfect balance between elegance and ease.
5.3. Dressy Sandals and Wedges
shark slippers for adults
When it comes to footwear, choose dressy sandals or wedges to elevate your evening attire. Opt for styles with embellishments or metallic accents to add a touch of glamour to your outfit.
6. Accessories and Essentials
To complete your Miami wardrobe, don't forget to incorporate accessories and essentials that enhance your overall look and add a personal touch:
6.1. Beach Bag and Tote
Invest in a stylish beach bag or tote to carry your essentials when heading to the beach. Look for options with compartments to keep your belongings organized and choose materials that can withstand sand and water.
6.2. Flip-Flops and Sandals
Alongside your dressier footwear, pack a pair of comfortable flip-flops or sandals for casual outings. Opt for waterproof materials and choose a style that complements your beachwear and casual outfits.
6.3. Statement Jewelry
Add a touch of glamour to your Miami outfits with statement jewelry pieces. Whether it's a bold necklace, oversized earrings, or a stack of bangles, accessories can elevate your look and reflect Miami's vibrant energy.
7. Dressing Tips for More Occasions
7.1. Formal Affairs
If your Miami itinerary includes attending a formal event or dining at a high-end restaurant, it's essential to dress appropriately. Ladies, opt for an elegant cocktail dress or a floor-length gown, depending on the occasion. Choose fabrics such as silk or chiffon for a touch of luxury.
Gentlemen, a tailored suit paired with a crisp dress shirt and a tie is a classic choice for formal affairs. Consider adding a pocket square or a stylish watch to elevate your look further. Remember, Miami embraces sophistication, so dress to impress.
7.2. Active Adventures
Miami offers more than just sunbathing and partying. If you're an adventure enthusiast, you'll find plenty of opportunities for outdoor activities like water sports, biking, and hiking. For such occasions, prioritize comfort and functionality.
Opt for lightweight, moisture-wicking activewear that allows your skin to breathe. Don't forget to bring a wide-brimmed hat, sunglasses, and sunscreen to protect yourself from the sun's rays. Sneakers or sport-specific shoes are a must for any active adventure.
Conclusion
Dressing appropriately for the sunny and stylish city of Miami is all about embracing comfort, light fabrics, and vibrant colors. From beachwear to casual daytime outfits and evening attire, the key is to choose pieces that allow you to stay cool while expressing your personal style. Remember to prioritize sun protection and incorporate accessories that complement your outfits. So, get ready to explore Miami with confidence and fashion-forward flair!
FAQs
1. Can I wear jeans in Miami?
While jeans can be worn in Miami, they may feel too heavy and warm for the city's tropical climate. Opting for lightweight fabrics like cotton or linen is more suitable.
2. Are there any clothing restrictions in Miami's restaurants and clubs?
Most restaurants and clubs in Miami do not have strict dress codes. However, some upscale establishments may require more formal attire. It's best to check the specific dress code of the venue you plan to visit.
3. Can I wear flip-flops everywhere in Miami?
Flip-flops are acceptable for casual outings and beach visits in Miami. However, they may not be suitable for some upscale venues or formal events. Consider bringing a pair of dressier sandals or wedges for such occasions.
4. Should I bring a jacket or sweater to Miami?
While Miami's temperatures are generally warm, it can get cooler in the evenings, especially during winter months. Packing a lightweight jacket or sweater is advisable for cooler nights.
5. Can I wear a hat indoors in Miami?
While it's generally acceptable to wear hats outdoors in Miami, it's considered polite to remove your hat when entering restaurants, shops, or other indoor establishments.
Welcome to subscribe us to get the latest article and share your comments below! If you like this post, Please share with your friends on Facebook, Twitter, Pinterest, and more.
Get more posts from Shopbestgoods.com: