---
This 30g Nude Acrylic Powder is perfect for creating professional nail designs. It's made with a single unit of high-quality, long-lasting ingredients. With its neutral and natural color, this powder is ideal for adding subtle definition to your nail art. Its formula ensures an even application, making it a reliable choice for all your manicure needs. Discover the timeless beauty of our Nude Acrylic Powder collection, designed to add a touch of sophistication and understated charm to your nail art. Whether you're aiming for a classic French manicure or a versatile everyday look, these nude shades offer endless possibilities for creating nails that exude elegance. 
Specifications:
Quantity: 1pcs
Number of Pieces: One Unit
Nails acrylic powder: Acrylic powder for nail
NET WT: 30g
Item Type: Acrylic Powder
Features:
🌸 Subtle Sophistication: Embrace the beauty of understated elegance with our Nude Acrylic Powder collection. These delicate nude shades allow you to create nails that are refined, polished, and perfect for any occasion.
💅 Versatile Canvas: Our Nude Acrylic Powders serve as a versatile canvas for your creativity. Whether you prefer minimalist nail designs or wish to experiment with subtle embellishments, these shades provide the perfect backdrop for expressing your unique style.
✨ Flawless Application: Achieve a flawless application with powders that blend seamlessly into acrylic liquid, ensuring a smooth and even finish. The finely-milled texture ensures that your nails look natural while maintaining their elegance.
🎨 Endless Combinations: From soft beige to blush-toned hues, our Nude Acrylic Powder collection offers a range of shades that cater to different skin tones and preferences. Mix and match for a custom look that complements your individual style.
Elevate your nail artistry with the beauty of simplicity. Our Nude Acrylic Powder collection is your key to creating nails that are both sophisticated and versatile. Experience the charm of nude shades and let your nails speak volumes in the language of elegance.
Product Image: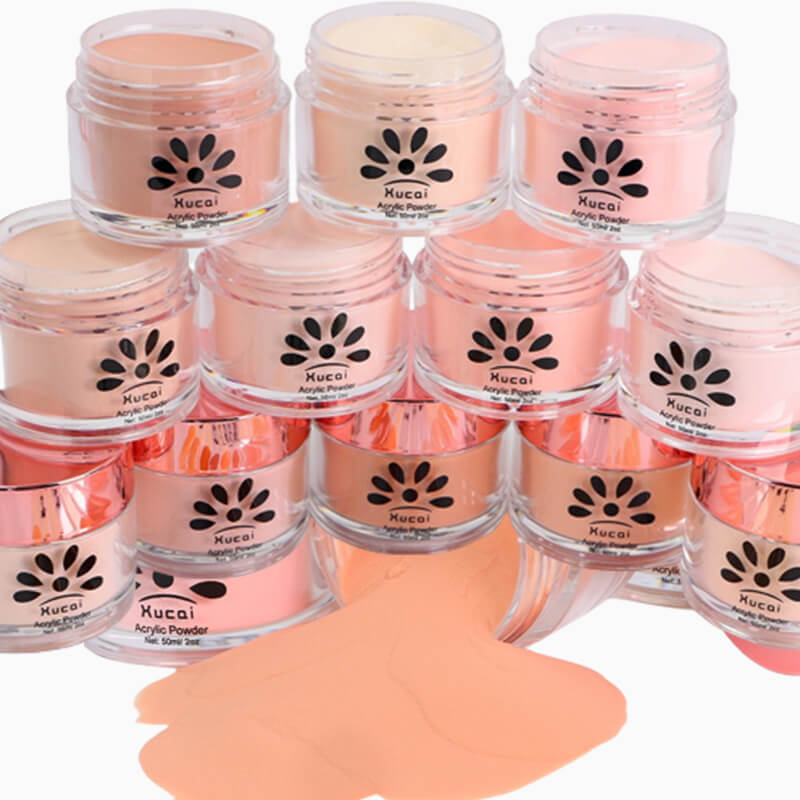 How to use this dip powder