---
Nail artistry is made effortless with this ultimate acrylic powder set featuring 6 stunning colors. You'll get all the tools necessary to achieve beautiful, long-lasting designs. Perfect for professional use or for at-home manicures! Unleash your inner nail artist and take your designs to new heights with our exquisite Acrylic Powder Set. This all-inclusive set is designed to provide you with everything you need for stunning, professional-quality nail art. Elevate your creativity and turn your nails into a canvas of captivating beauty.
Features:
🎨 A World of Colors: Immerse yourself in a spectrum of captivating hues. Our Acrylic Powder Set features a wide range of vibrant shades that allow you to explore endless color combinations, ensuring your nail designs are as unique as you are.
💅 Long-Lasting Brilliance: Create nail art that lasts. Our acrylic powder is formulated for enduring beauty, ensuring your designs remain flawless and vibrant for weeks on end. Say goodbye to dull nails and hello to long-lasting brilliance.
✨ Artistry Unleashed: Whether you're a seasoned pro or just starting your nail journey, our Acrylic Powder Set caters to all skill levels. Craft intricate details, stunning textures, and personalized designs that showcase your individual style and creativity.
Unlock a world of nail artistry with our Acrylic Powder Set. Elevate your creations even further by pairing it with other essentials from our collection. Elevate your nail game today!
Specifications:
Color: 6 Colors
Specifications Crystal Extension Pink Set 01, Crystal Extension Pink Set 02, Crystal Extension Pink Set 03
Packing list: 

Manicure tools*1 Set
Size: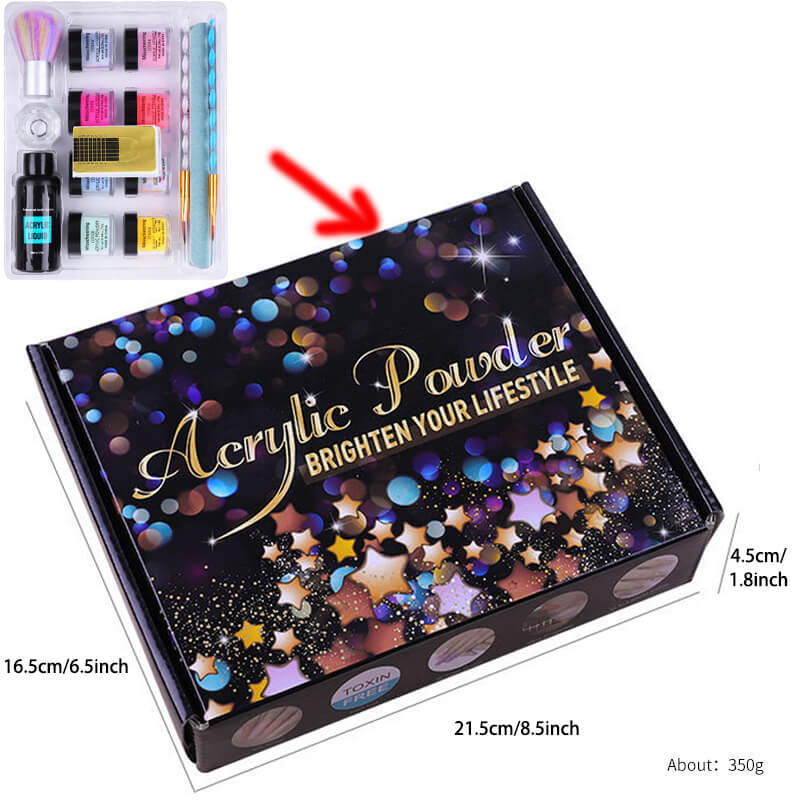 Product Image: